A new website for the Central Illustration Agency
Staziker Jones has been commissioned to design and develop a new website for the Central Illustration Agency.
Based in Mayfair, London, CIA are at the cutting edge of illustration and at the centre of their industry. Showcasing artists such as Sir Peter Blake and Simon Spilsbury, the project promises to be a visual treat.
23rd February 2010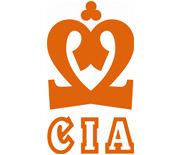 Engaging employees at Lloyds TSB
Staziker Jones was commissioned by Lloyds to develop a range of simple items that enhance its brand and engage its employees.

Personalised calendars give employees monthly tips for health and wellbeing and help endorse programs by Instant Feelgood. Personalised mugs let everyone know how each team member takes their drink (beats asking every time).
10th January 2010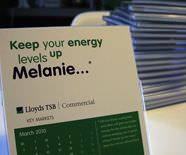 Staziker Jones approved suppliers to Lloyds TSB
We are delighted that Lloyds have accepted us as approved and preferred suppliers.
Staziker Jones is working on a range of projects with Lloyds to strengthen brand communication, employee engagement, and to clarify offerings to the marketplace.

Staziker Jones Managing Director, Leigh Jones said: 'We're really excited to be working with Lloyds, especially in such challenging markets. During times like this it is imperative that business offerings are pitch perfect and staff know exactly what their brand is all about. We're delighted to be working with Lloyds and helping with these issues.'

Watch this space for more details.
9th January 2010