Positioning project for Wales & West Housing Association
The Staziker Jones consulting team were commissioned by Wales & West Housing Association to help them understand and articulate their brand positioning and create a strategy for the future of the brand.
The project included extensive research, a series of structured workshop sessions with the Executive team, naming and architecture exercises, and stakeholder and staff engagement. The outcome was an extensive positioning report with recommendations that Wales & West will adopt and undertake as the Association moves forward into the next decade.
26th May 2011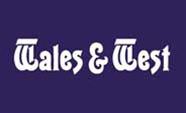 Staziker Jones featured in Creative Review's 'The Annual 2011'
We've been included in this years Creative Review Annual for our work for The Central Illustration Agency's debut title, License to Inspire.
The Creative Review Annual celebrates the very best in advertising and design over the past year. We're delighted to have been recognised and included!
3rd May 2011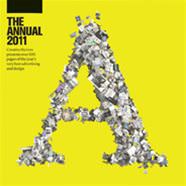 New website for c2:concepts
The new website for c2:concepts, a commercial interior design company based in London and Glasgow has gone live today.
Designed and built by Staziker Jones, the clean design allows c2's great work to shine. We spend on average 40 hours a week in work, so let's make it a beautiful experience (even if that's only the surroundings).
3rd December 2010