Clients and friends of Staziker Jones volunteered their magnificent classic Jaguars for a collaborative piece of work with photographer Craig Howarth.
Look out for an exhibition scheduled for later this year at Staziker Jones featuring cars and landscape.
Other exhibitions at Staziker Jones
20th December 2009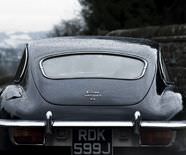 Staziker Jones host Brian Grimwood Exhibition
Staziker Jones is delighted to be exhibiting the work of The Central Illustration Agency founder, Brian Grimwood.

A traditional and digital practitioner, Brian Grimwood has been credited by Print Magazine as having changed the look of British Illustration. He has worked for most of the popular magazines worldwide, and has become one of Europe's most innovative and influential illustrators. In 1983 he founded The Central Illustration Agency, now representing 80 of the world's most prestigious illustrators.
Staziker Jones works with the CIA to create brand consistency across all its various communications tools (have a look at the CIA section in our work). We're also looking forward to the publication of its book License to Inspire, which is due for Spring 2010 publication under the Pirum Press imprint, and designed by Staziker Jones. More of that next year.
16th December 2009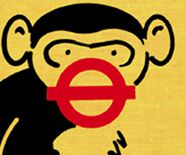 Staziker Jones wins 'Best Brand' award for Macario Lewin
Staziker Jones wins 'Best Brand' award at the 2009 Cardiff Design Festival Awards, for their work with Chartered Accountants Macario Lewin.
We were delighted to receive the award for our work with this particular client. Not only are they great people, but it's refreshing to see the value of effective branding recognised for small business.
View our work for Macario Lewin
5th October 2009